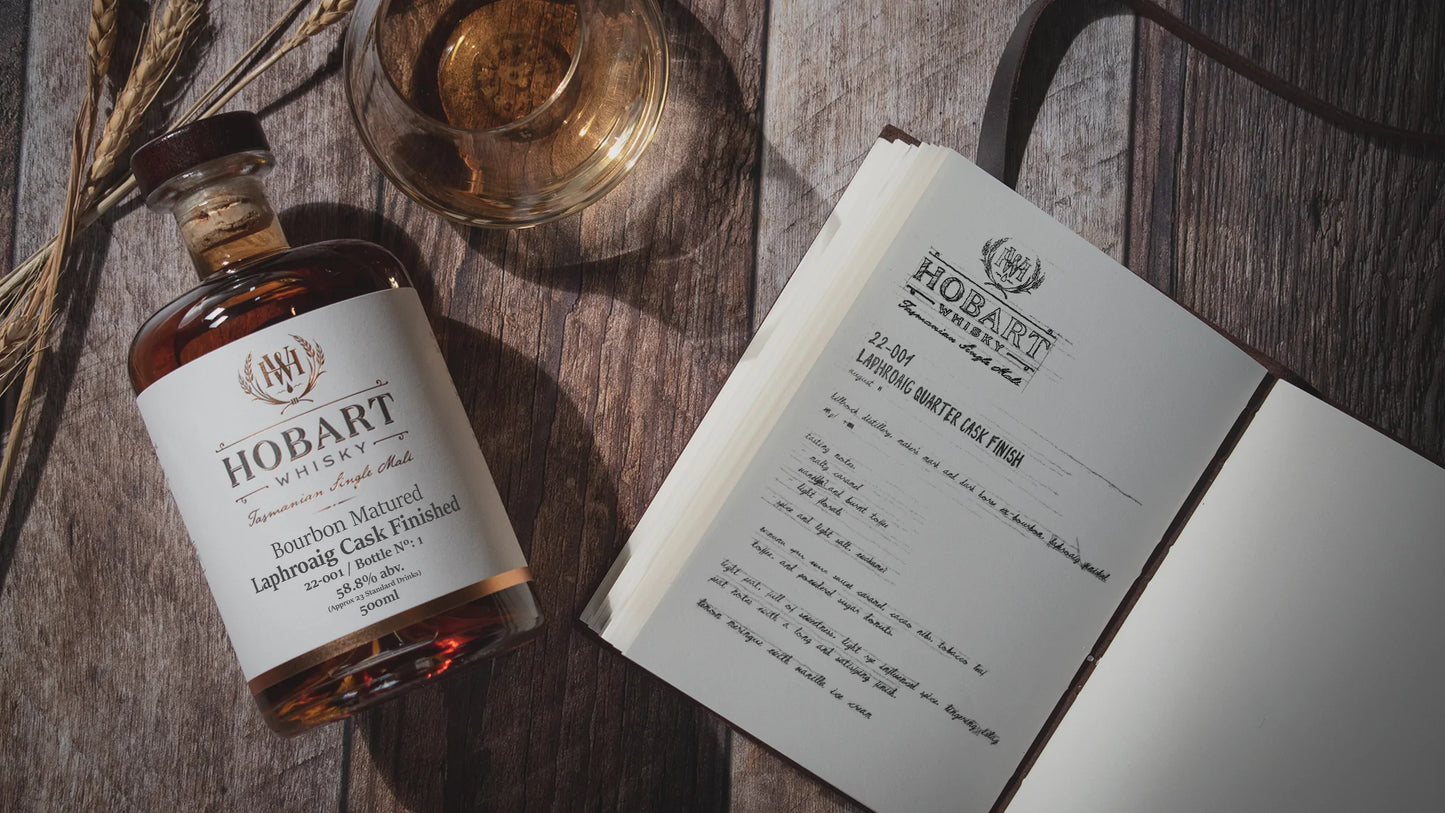 Limited Hobart Whisky - Bourbon Matured / Laphroaig Quarter Cask Finished - 22-001
Matured in Hillrock Distillery, Maker's Mark and Dark Horse ex-bourbon casks for 5 years, vatted and finished in a pair of Laphroaig Quarter casks for around 4 months.

Light peat, full of malty caramel sweetness, some light floral notes, light rye influenced spice. Lingering Islay peat notes tie it all together and leave it with a long and satisfying finish.

-

Batch Nº: 22-001
58.8% abv.
255 Bottles.

500ml