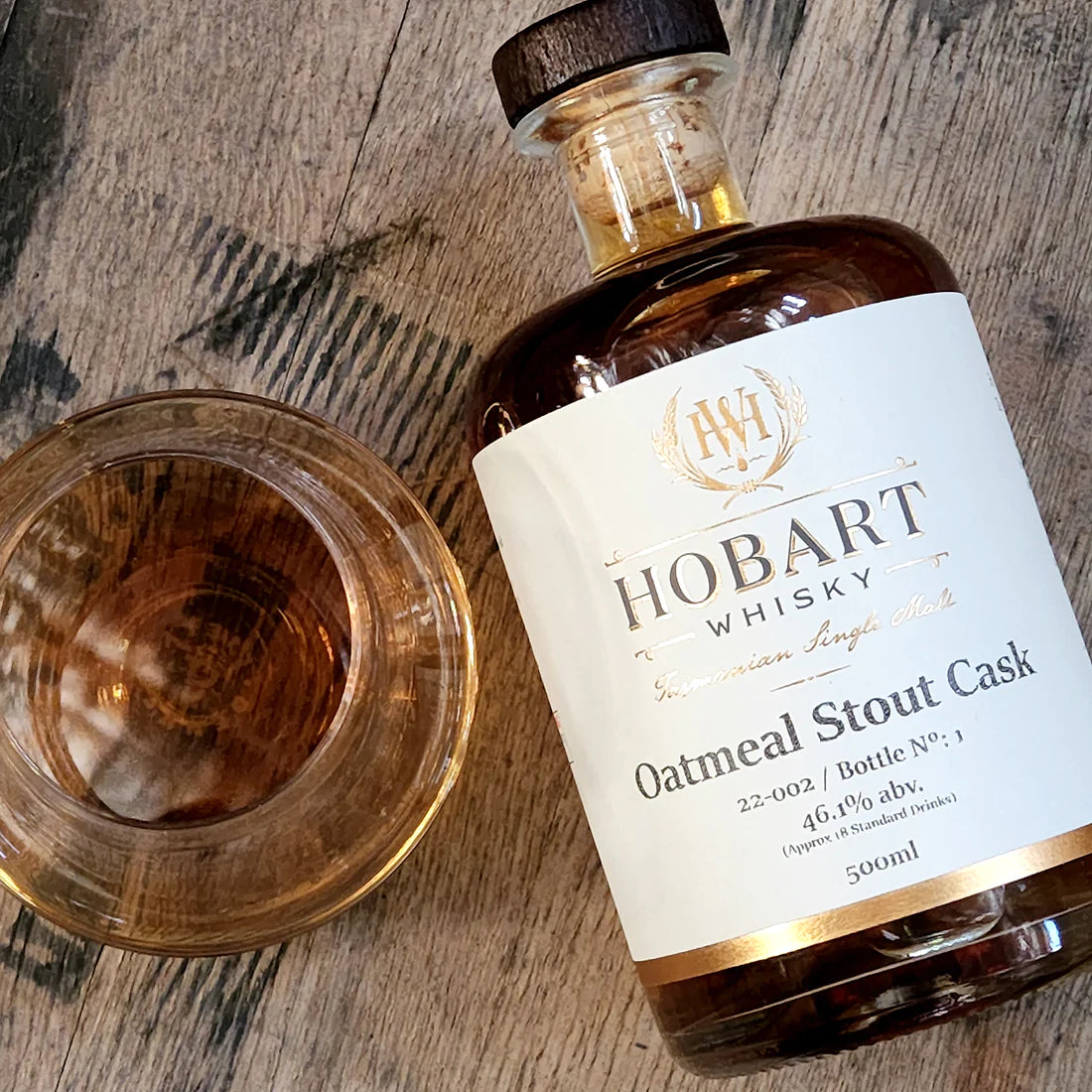 Limited Hobart Whisky - Oatmeal Stout Cask - 22-002
A recent barrel aged beer project from distiller and brewer, Ben and Trevor.

Starting with an Oatmeal stout that was brewed onsite and barrel aged in ex-bourbon cask for 3 months. Carefully selected ex-bourbon mature single malt whisky was vatted before finishing in the freshly decanted stout cask.

Initially planned for release in August, the stout was served at the 2022 Tasmanian Whisky Week boilermaker event at the Gold Bar. However the release was delayed with distiller Ben deciding to recask it into another fresh stout cask.

The result is an undeniably stout cask influenced whisky that is rich and bold.

Notes of roasted hazelnuts, rich caramel, and subtle tobacco. Fruit and nut chocolate, banana bread, chocolate coated liquorice, a long finish with gentle ginger and rye spice sweetness lingering.

-

Batch Nº: 22-002
48.6% abv.
208 Bottles.

500ml